Election of 2021 SCCBA Directors and Officers
Lori King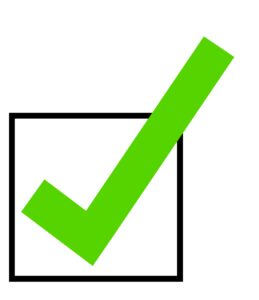 Due to pandemic-related restrictions prohibiting an in-person Annual Meeting, we will hold an online vote of Officers and Directors on March 25, 2021, immediately following the State of the Courts Update. The State of the Courts program begins at noon, and we anticipate that the vote will take place at approximately 1:15 p.m. We encourage all of our Regular members to participate.
In accordance with our Bylaws, Regular members of the Santa Cruz County Bar Association are eligible to vote. Our Bylaws describe Regular Members as "those Attorneys at Law admitted to practice law in the State of California who have applied for and been admitted to membership." (Associate members include law students, non-lawyers and Attorneys at Law who are retired or are on inactive status with the State Bar, and are not eligible to vote.)
You may register to attend here. If you do not wish to attend the MCLE, or if you do not want MCLE credit, please register as a Guest. You will be emailed login information for the program upon registration. Registration closes on March 23.
The proposed slate of Officers and Directors for 2021:
Eric John Nelson, President
Emily DuBois, Past-President
Mark Johannessen, President-Elect
Lauren Corman, Treasurer
Aaron Mohamed, Secretary
Rick Gazipura, Director at Large
Angela Hoyt, Director at Large
Lorena Peñaloza, Director at Large
David Spini, Director at Large
If you have any questions, please contact the SCCBA at sccbar@sbcglobal.net.