Your membership supports our important work serving the public and the legal community of Santa Cruz County. As a member, you automatically receive the following benefits:
NEW FOR 2021!
RESEARCH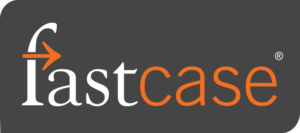 FREE Fastcase Premium Plan is included with every 2021 SCCBA membership in addition to discounts on other legal research platforms.

CEB Legal Research Solutions
Santa Cruz County Bar Association Members receive a 10% discount for new digital subscriptions to CEBOnLAW Library, onLAW PRO and Practitioner.*
NETWORKING with attorneys, judges and legal professionals at the Annual Meeting, Fall Fling,  social mixers, Bench/Bar meetings, MCLE luncheons and specialty section meetings.
KEEP CURRENT AND CONNECTED with the website calendar, member directory, newsletter, and email notices for upcoming events.
STAY SHARP with quality MCLEs in a variety of practices areas, offered at a significant discount to our members.
GROW YOUR PRACTICE through the Lawyer Referral Service. LRS membership fees currently waived for SCCBA members.
FREE MEMBERSHIP for Law Students or attorneys licensed less than one year with California State Bar.
SUPPORT YOUR COMMUNITY through fundraisers for law-related non-profits that provide needed services for the public.
*CEB Legal Research discount is available to members of Santa Cruz County Bar Association. The discount applies to new CEB subscription customers. It does not apply on renewals or upgrades. This discount code is currently active through June 2022.  Use the discount code scba10 when registering for a new subscription.