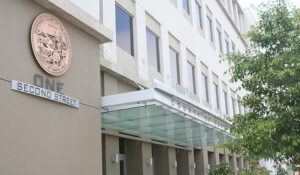 The Santa Cruz County Bar Association is fortunate to host the Bench Bar forum. The forum allows the Santa Cruz County Bar Association members to meet with local Judges once per quarter, so that the local attorneys and the Bench can address any issues that are of concern within the legal community.
These Bench Bar meetings have allowed a strong bond of mutual respect to form between the Bench and the Bar Association, which has served to make the Santa Cruz Legal Community efficient and effective, and powerful. If you have topics that you would like to have addressed at the Bench Bar meetings, please send them to the Bar Association at sccbar@sbcglobal.net.
2022 Bench/Bar Meetings

Bench Bar meetings for 2021 are scheduled for January 26, April 20, August 24 and December 14.
Statewide COVID-19 ORDERS/RULES
Emergency Rules 1 to 13 with repeal language
---
Evidence Submission for Non-Criminal Trials and Evidentiary Hearings
Updated March 25, 2021
The Court is limiting the handling of exhibits. All parties are required to reduce exhibits to scanned photographs and documents in order to lessen the need for parties, court staff and witnesses to handle physical evidence. All evidence shall be submitted to the court prior to the hearing date.
Evidence Submission Guidelines
---
6th District Court of Appeal Oral Argument
Please follow the link below for public access to telephonic oral arguments and recordings.